Anetoceras Ammonites With Phacops Trilobite Heads (Reduced Price)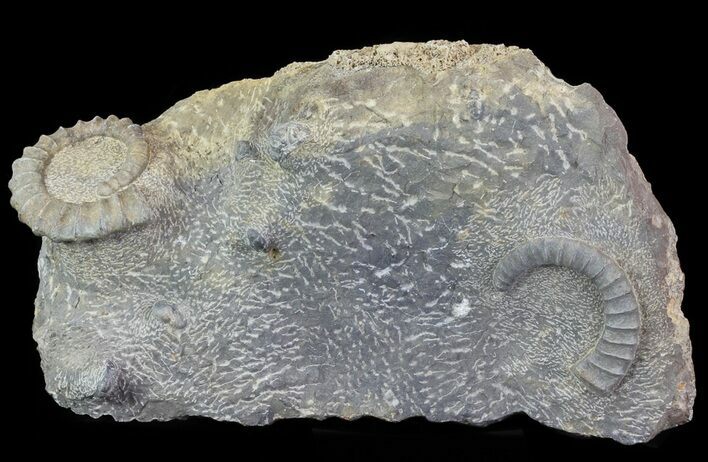 This is a fine specimen of the Early Devonian ammonite Anetoceras quarried in the Anti-Atlas Region of Morocco. It's 3" wide and nicely preserved with the heads of five Phacops trilobites next to it. The detail is good enough in some, that you can see the dozens of eye facets preserved in the head of the trilobites.

The matrix around the ammonite has been nicely sculpted and it displays nicely.
AGE
Early Devonian

LOCATION
Anti-Atlas Region, Morocco
SIZE
Ammonite 3" wide, 11"x6.3" Rock