4.1" Pennsylvanian Fossil Fern (Lepidodendron) Plate - Alabama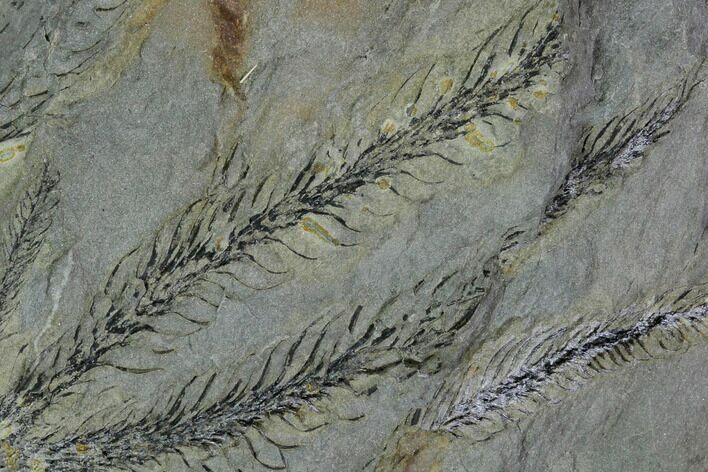 This is a fossil fern (Lepidodendron) leaf, from the Pottsville Formation, Alabama. This beautiful specimen contains sections of six leaves. They are so well preserved, all of the features of this unique plant are easily seen.

Lepidodendron, also called scale trees, is a genus of extinct, primitive, vascular, tree-like plants most closely related to gill worts and and club mosses, that grew up to 30m (98 ft) and had trunks a meter (3.2 ft) in diameter.

Comes with an acrylic stand.
SPECIES
Lepidodendron sp.
LOCATION
Cumberland Plateau, Alabama
FORMATION
Pottsville Formation