14.8" Fossil Hadrosaur (Brachylophosaur) Vertebra - Montana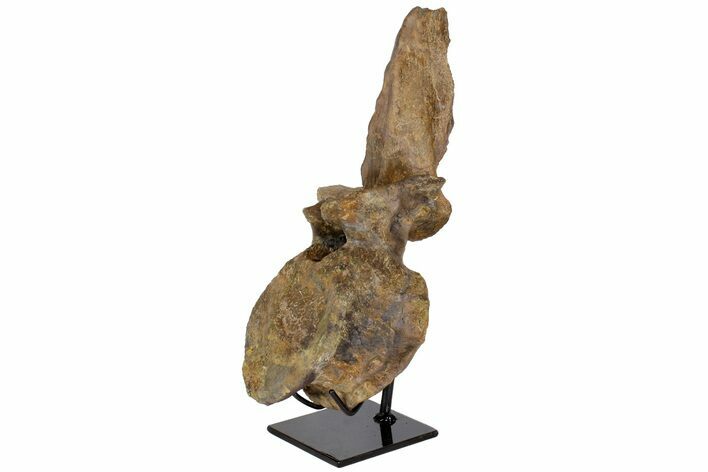 This is an amazing 14.9" fossil hadrosaur (Brachylophosaur) vertebra from the Two Medicine Formation of Montana. It comes from just in front of the pelvis. There is some repair work and gap fill restoration on the repairs, as well as some restoration of erosion along the bottom edge of the vertebra. On its stand, it is 14.2" tall and a beautiful display piece.
Hadrosaurs

are frequently referred to as duck-billed dinosaurs and are members of the ornithischian family Hadrosauridae They were fairly common herbivores which roamed Asia, Europe and North America during the Upper Cretaceous Period. Many species of hardrosaurs had distinct crests on their head, some of which had air filed chambers that may have produced a distinct sound. These crests may have been used for both audio and visual display purposes.
SPECIES
Brachylophosaur sp.
AGE
Late Cretaceous

LOCATION
Pondera County, Montana
FORMATION
Two Medicine Formation
SIZE
14.9" tall, 14.2" on stand