11" Dinosaur (Diplodocus) Caudal Vertebrae - Metal Stand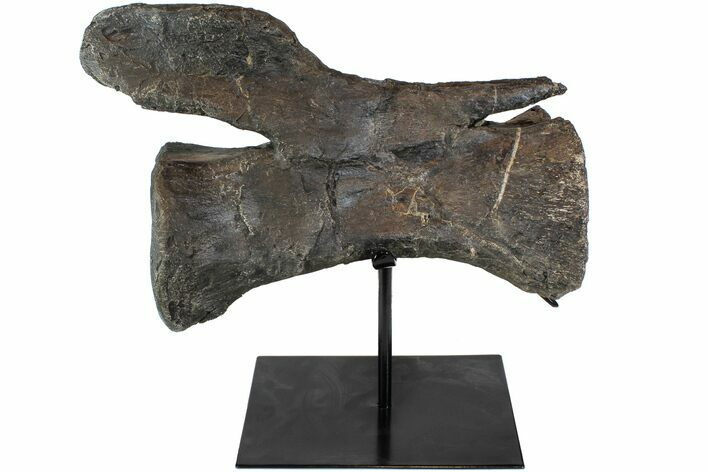 This is a very nice, 11" long, caudal (tail) vertebrae from a Diplodocus collected this past summer from our partner companies private quarry east of Dinosaur, Colorado. It comes with a custom made metal stand making it a very displayable piece.

The vertebrae was found and prepared from hard sandstone rather than softer matrix so it has very nice preservation with no crushing. There is very minimal restoration to this piece, primarily just on the end of the process.



One of the best-known sauropods, Diplodocus was a very large long-necked quadrupedal animal, with a long, whip-like tail. It could reach up to 115 feet in length but had a relatively small skull, and a mouth full of small peg-like teeth it.
LOCATION
"Sutton Quarry", East Of Dinosaur, Colorado
FORMATION
Brushy Basin Member, Morrison Formation