1.0" Pennsylvanian Fossil Horsetail (Annularia) Whorl - Kentucky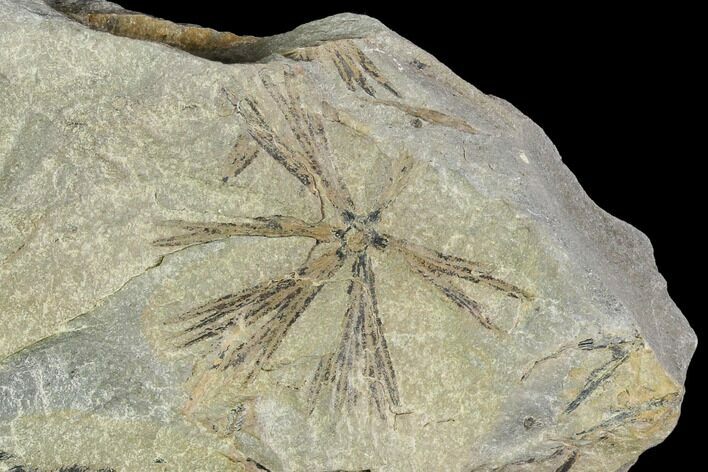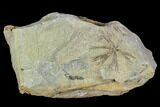 This is a 1.0" fossil horsetail (Annularia) whorl, from the Breathitt Formation, Leslie County, Kentucky. Annularia is a form taxon of the plant Calamites. That is to say, the leaves of Calamites have been given taxonomic names that only refer to the leaves. Calamites is an extinct genus of tree like plant, closely related to modern horsetails, from the Late Carboniferous, Pennsylvanian aged forests that formed the coal shales of Kentucky and Ohio.

Comes with an acrylic display stand.
LOCATION
Leslie County, Kentucky
FORMATION
Breathitt Formation
SIZE
1.0" whorl, 3.3 x 1.8" rock